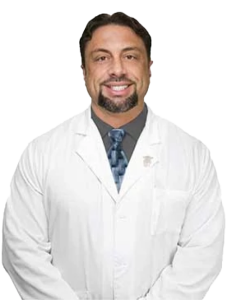 Roland A. Hernandez, DDS
Oral & Maxillofacial Surgeon
Dr. Roland Hernandez was born and raised in Miami, Florida. He attended the University of California in San Francisco and received his Doctor of Dental Surgery. Concurrently, Dr. Hernandez was the student body president of the International Dentist Program.
During his residency training in oral and maxillofacial surgery at the University of Miami Leonard M. Miller School of Medicine, Dr. Hernandez was the chief resident and received the Outstanding Surgical Skills Award.
His committed involvement with several professional organizations includes the American Association of Oral and Maxillofacial Surgeons, Florida Society of Oral and Maxillofacial Surgeons, Fort Lauderdale Dental Study Club, Seattle Study Club and Fort Lauderdale Surgical Society. He is also chief of the department of oral and maxillofacial surgery at Broward Health Medical Center, a Level One Trauma Center.
Dr. Hernandez has worked in a multi-group practice, where he has gained his expertise in the field of contemporary oral and maxillofacial surgery. Now, he is very happy being in a boutique office setting, where he continues to help build a practice based on his personal assurance that each patient is treated with the highest level of professionalism, respect and kindness, just as he would expect for himself and his family. It is this idea that exemplifies the mission statement of this practice. He gains immense satisfaction knowing he helps his patients regain their personal health while improving their quality of life. He is always striving to achieve excellence in providing compassionate care and delivering an optimal outcome to each and every patient who enters his office.
Dr. Hernandez has surgical privileges at Broward Health Medical Center and Broward Health North hospital.
Meet Our Team
Our friendly team here at Fort Lauderdale OMS is dedicated to providing you with personal, high-quality care. We make it our mission to help you improve your oral health and quality of life, and we will work closely with you to help you understand your treatments and feel at ease in our office. Call 954-356-9956 today to make your appointment with our oral surgeon in Fort Lauderdale, Florida, and learn about our services. We are excited to meet you!
Yordy was born in Cuba and moved to Fort Lauderdale in 2001.
Yordy has worked in the medical field for over 14 years, making her more than qualified to help patients with treatment plans, insurance benefits and surgical coordination. She will be the first person you will meet when you visit our office, making her the face of our practice. Her warm, compassionate personality makes her the perfect fit for Fort Lauderdale OMS team.
Check back soon to meet Amanda!
Check back soon to meet Angel!